25th State-of-the-Art in Facial Aesthetics
Make sure your company is represented at the longest running multi-specialty facial aesthetic symposium. If you have any questions, contact our office via email (mspikes@ffasurg.org) or phone (901) 756-5400.
Location:
Hilton New Orleans Riverside Hotel
#2 Poydras at the River
New Orleans, LA 70130
TEL – 504-561-0500
FAX – 504-584-3989
Sponsorship Packages
Broaden your reach by taking advantage of these affordable packages. Each includes 1 or 2 exhibit spaces and other special offers to make contact with speakers and attendees.
Exhibitor Show Forms
Below you will find the necessary forms and applications for the upcoming show.
Exhibitor Kit
Exhibitor Area Diagram: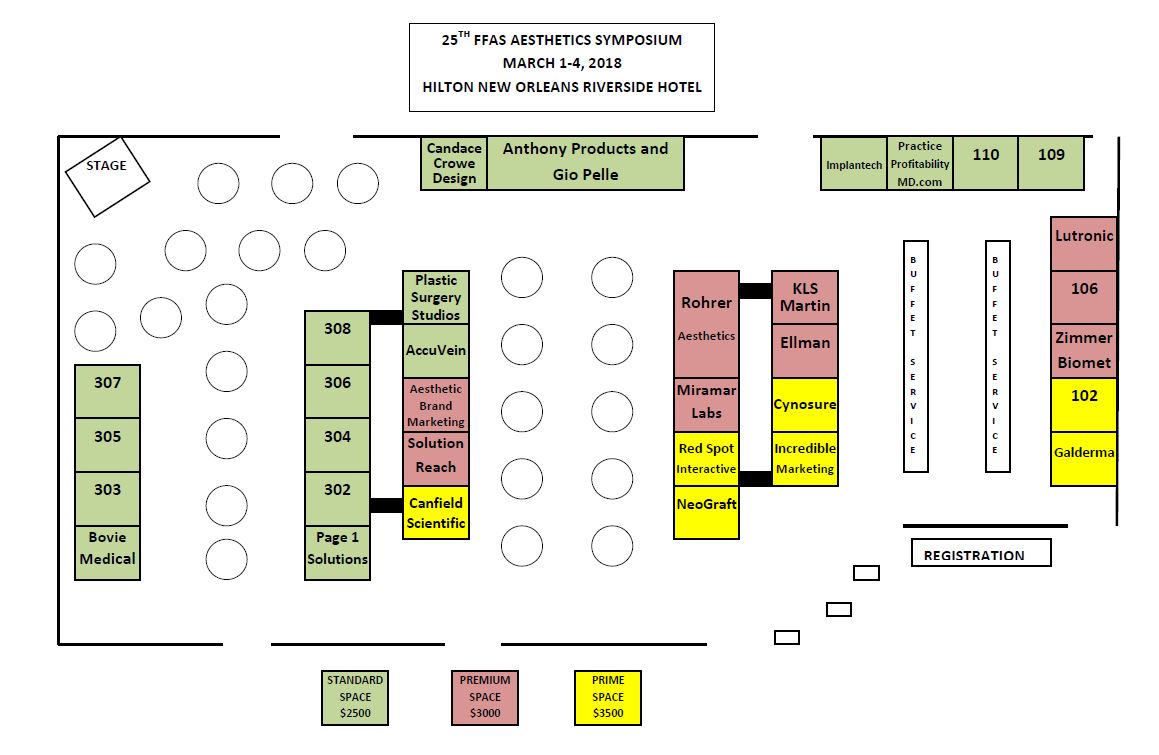 Exhibitor List